Our Team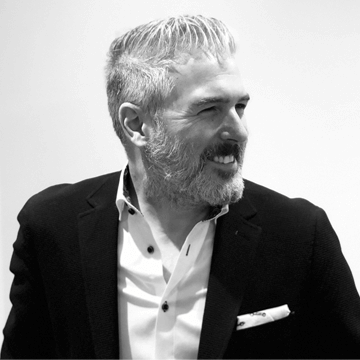 Éric Gaudreau
CEO Spinologics | President Numalogics
Eric is CEO at Spinologics since 2018 and President at Numalogics since 2020. He thus leads the team of biomedical engineers and specialists in innovative bioengineering projects. Prior to joining Spinologics, Eric was VP at BDC, a Canadian development bank, where his team supported some 1,200 Canadian SMEs annually. Eric holds a bachelor's in engineering and a Master of Science in technology management from Polytechnique Montréal. He also obtained the corporate director certification (ICD.D) from McGill Executive Institute & Rotman University in 2018. His strategic skills also come in handy on the ice, when he plays hockey every week.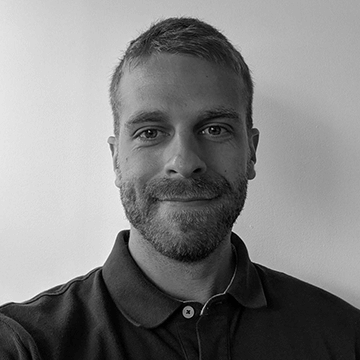 David Benoit
Biomechanical Simulation R&D Specialist
David is a Biomechanical Simulation R&D Specialist who joined the Spinologics Inc. team in 2019. He has a master's in mechanical engineering, specializing in spine simulation. He's not only interested in virtual movement; he also spends his free time off-piste skiing in the mountains and rock climbing.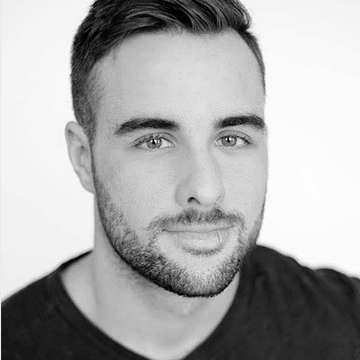 Louis-Philippe Caron
R&D and Manufacturing Engineer
Louis-Philippe has been with Spinologics Inc. since 2015, as a R&D and Manufacturing Engineer. He contributes to the design and the concretization of R&D projects, the development of the QA system, computer interface for data management, while also offering technical support for various projects and clinical training. He graduated in Mechanical Engineering, specializing in conventional manufacturing process and in resistance and property of materials. In his free time, he's a MMA and Jiu-Jitsu fighter and follows Cobra-Kai values.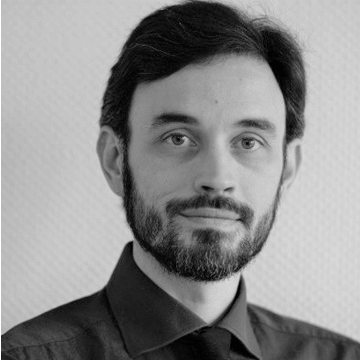 Cyril Sender
Senior Director R&D, Medical Devices
Cyril is the Senior Director R&D, Medical Devices since 2018. With more than 15 years of experience in the field, he now manages the R&D team in the design and development of innovative medical equipment. Following a master's degree in Materials Science and Engineering, he obtained a PhD in Polymer Physics applied to Biomaterials and a Skills Certificate in Operational Management. Early in his career, he enjoyed teaching science in France, where he resided at the time, and hopes to eventually be able to teach here in Canada.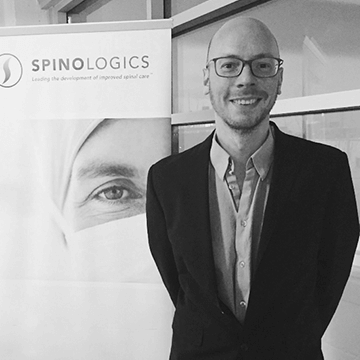 Julien Clin
Director, Biomechanical Simulations R&D
Julien joined Spinologics Inc. in 2014. As the Director in Biomechanical Simulations R&D, he manages the Numalogics team (a Spinologics Inc. subsidiary), while managing different R&D biomechanical simulations projects. After graduating from École Polytechnique de Paris (France) he obtained his master's and Ph.D. from École Polytechnique de Montréal, specializing in Biomechanical Engineering. Julien is a member of the V&V40 working group Patient-Specific Models (from the American Society of Mechanical Engineers). His leisure time usually includes good food and good beer.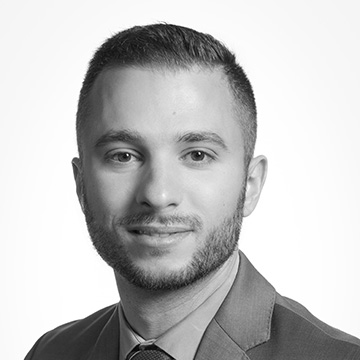 Bahe Hachem
Embedded Biomechanical Simulations R&D Manager
Bahe Hachem joined Spinologics Inc. in August 2017 and is the Embedded Biomechanical Simulations R&D Manager as of April 2019. He is currently focused on integrating new technologies for biomechanical simulations and related analyses in the form of automating simulation processes, Machine Learning and new coding strategies for the optimization and relentless effort to render simulations real-time. Bahe has a Ph.D. degree from École Polytechnique de Montréal specialized in Biomedical Engineering with a background in Mechanical Engineering from McGill University. His doctoral thesis centralized on finite element modelling of state-of-the-art fusionless spinal treatments. Otherwise Bahe is, still is at heart, a semi-professional ping-pong and volleyball player.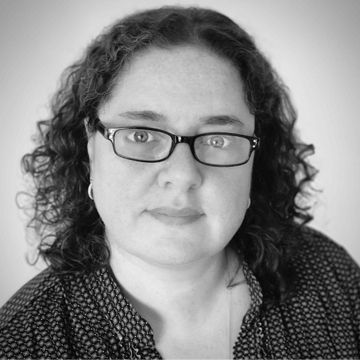 G. Jenny Torchia II
Director of Quality Assurance and Regulatory Affairs
G. Jenny Torchia II holds a Bachelor degree from Concordia University and has over 25 years of experience in clinical research and in quality assurance in both the pharmaceutical and medical device industries. Prior to joining Spino Modulation Inc, a subsidiary of Spinologics Inc in 2018, as Director of Quality Assurance and Regulatory Affairs, Jenny worked for Medtronic CryoCath LLP for 13 years and was a consultant in GxP for many start up companies throughout that time. She has been a volunteer with Quebec's Leukemia & Lymphoma Society's Light the Night for the past 12 years. She is an avid home chef and spoils her family with top notch meals as well as an avid backgammon player and will challenge anyone to a game.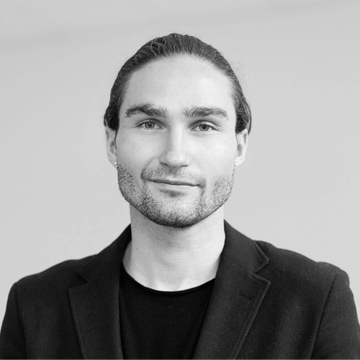 Franck Le Naveaux
Scientific Research Manager
Franck joined the team in 2017. He manages R&D innovative projects and ensures digital models and simulations' validity and credibility. He obtained his PhD from Polytechnique Montréal, where he participated in a research project at Mayo Clinic. He's also a member of the V&V40 working group (from the American Society of Mechanical Engineers). During his free time, he can be found on the YouTube channel Scilabus, where he explains various physical phenomena related to sport and everyday life. He is also the 2017 Muaythai Canadian Champion and the first from Quebec to represent Canada at the 2018 World Muaythai Championship.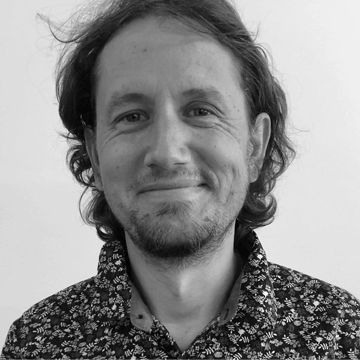 Loïc Degueldre
Simulation Automation R&D Manager
Loïc joined the team in 2019, when Spinologics inc. acquired ooSoft, the company he founded in 2017. He assists the team in designing digital models with ANSYS software, which he knows very well having worked with it for almost 20 years. He also aims at democratizing digital simulation to make it more accessible to the general public. Loïc believes in life after digital simulation, that is why he traveled for six months, by bike with his family, along the Pacific coast in 2015-2016. As a new Canadian, he practices tirelessly trying to score goals in hockey.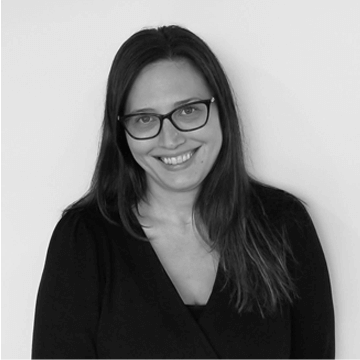 Laura Marinelli
Assistant to Research, Engineering and Quality
Laura joined the team in April 2019. Her main role is to support and assist the engineering team and the QA team, while executing varied administrative tasks. Prior to joining the company, Laura had a fashion background but always dreamed of working in the medical industry. In her free time, she can usually be found baking one of her awesome desserts, or dancing to loud music with her dog.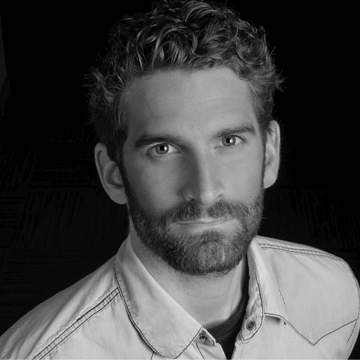 Gautier Halbin
Specialist in design and R&D
Gautier Halbin joined Spinologics in 2020 as a Specialist in design and R&D, in charge of Spino Modulation's surgical instruments development. He obtained a master's degree in Industrial and Design management from « École Nationale d'Ingénieurs de Tarbes » and has been working in the biomedical field since, notably in advanced technologies to improve arterial occlusions treatment. Like any true soccer fan, he plays as often as possible and celebrates each victory.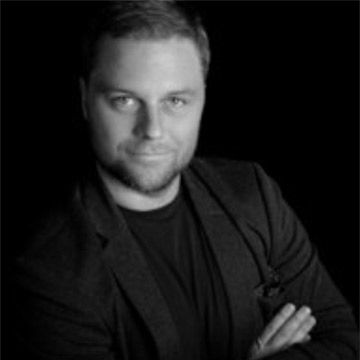 Dustin Arless
Director clinical development
Dustin Arless has 12 years of experience in the medical device industry. He was a key member in the early stages of SoundBite Medical, a cardiovascular medical device start-up in Montreal. He saw the company through each stage on the path to market with his contributions towards market analysis, KOL management, design input, regulatory & clinical strategy and clinical execution. His strategic vision also helped develop a compelling business plan that raised over $40M invested capital.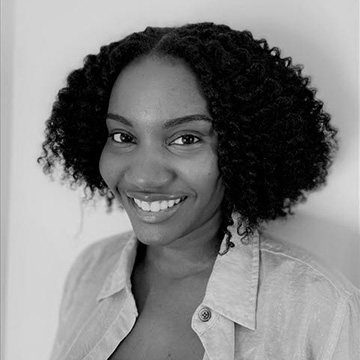 Lindsay St-Cyr
Quality Clinical Trial Specialist
Lindsay is in charge of writing and supervising the standard operating procedures in accordance with current regulations. She also coordinates internal and external audits and contributes to the elaboration of required documents related to clinical trials. Lindsay obtained her Bachelor's degree in Pharmacology from Université de Sherbrooke and also holds the CITI Certification (Good Clinical Practices). Being a music lover, she's always happy to play DJ during her free time, bringing her musical touch to everything she undertakes.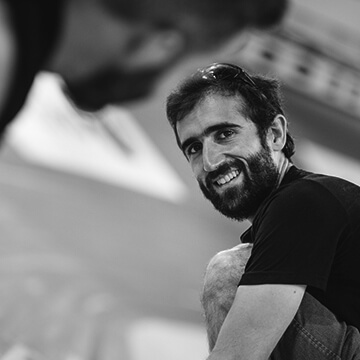 Pierre Legay
Advanced structural simulation specialist – Fatigue & Composites
As an expert of composite materials and fatigue life prediction in the sports equipment industry, Pierre is responsible for integrating these simulation capabilities into Numalogics solutions. He is a graduate of École Polytechnique (France) and École Polytechnique de Montréal, where he obtained a master's degree in mechanical engineering. At his previous employment, he contributed to the conception of a track bike for the Tokyo Olympics, used by Canada's Kelsey Mitchell in which she won gold in the sprint. It's not surprising, since he fell in love with cycling as a young child and still uses his bicycle for both transportation and pleasure.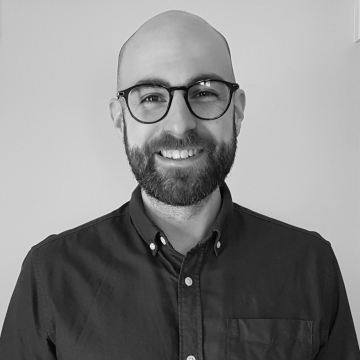 David Fontaine
Director of finance and administration
David holds a Bachelor of Accounting Science (UQAM) and is a member of the Quebec CPA Order. He is responsible for the finance department, including the establishment and the upgrade of various accounting and finance processes. During his free time, he stays away from numbers in favor of Judo and Aikibudo.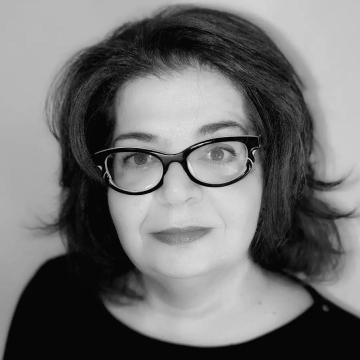 Agapi Bolanakis
Director, Clinical Operations
Agapi is a high-achieving, self-motivated, and results-oriented team player with more than 22 years experience in clinical research in both North America and Europe. Her past experiences have provided in-depth exposure to all aspects of clinical research from feasibility to study archival, including global project management, pharmacovigilance, SOP development, and successful multi-million dollar contract negotiations. She joined Spino Modulation as a consultant in 2019 and in 2023, took on the role of Director, Clinical Operations. Agapi has excellent communication skills in 4 languages (English, French, Greek, Spanish) that she uses at work and in her travels.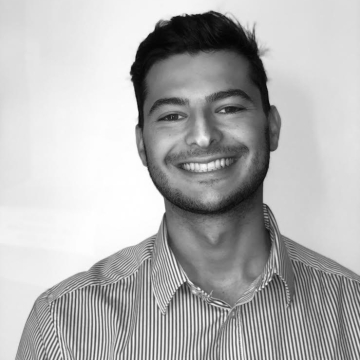 Nikolai Bernola
Technical QA Specialist
Nikolai joined Spinologics as an intern for the R&D department in 2022. After obtaining his bachelor's degree in Mechanical Engineering at Concordia University, he joined the Spino Modulation team. During his free time, he enjoys alpine skiing, as well as playing soccer. Nikolai is also a devoted fan to his favourite soccer team, SS Lazio.
Our Founders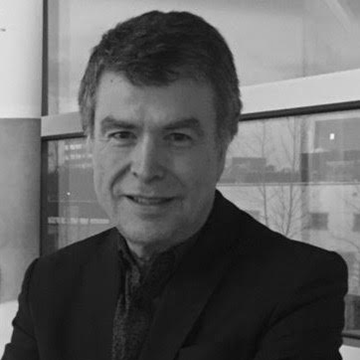 Dr Hubert Labelle
Co-Founder
Dr Labelle is a Pediatric Orthopedic Surgeon specialized in spinal deformities.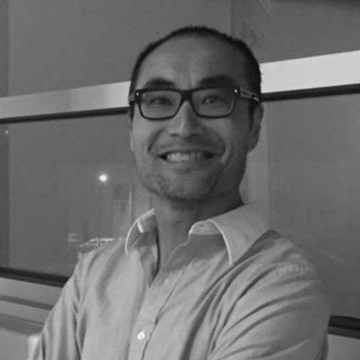 Dr Jean-Marc Mac-Thiong
Co-Founder
Dr Mac-Thiong is an Orthopedic Surgeon specialized in spine care.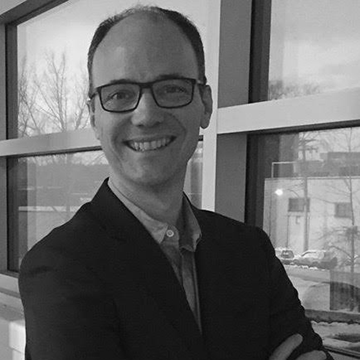 Dr Stefan Parent
Co-Founder
Dr Stefan Parent is a Pediatric Orthopedic Surgeon specialized in spinal deformities.